Property adverts on this website have a brief explanation of symbols used. Most are self-explanatory but for more detailed information on some types please see below.

Date of Registration Quota - Under the date of registration quota, up to 15% of council properties will be advertised to give preference to customers with a connection to the Ward area the property is located in with the longest date of registration on the Leeds Homes Register, regardless of their priority band. Maps of ward areas can be found here. Successful bidders will need to provide proof of a local connection within 3 days of being made an offer.

Tenant Transfer Property - Under the tenant transfer quota, up to 10% of council properties will be advertised to give preference to Leeds City Council tenants with a good tenancy record and local connection to the Ward area the property is located in. This will be further split 50-50 between housing need and date of registration.

Fast Track Properties - Council properties that are not let on the first advertisement may be re-advertised as 'Fast track' properties. Fast track property adverts may be added to the Leeds Homes website on any day of the week including Tuesdays, and will normally be advertised for at least one day. Fast track properties will only be available on the website, not the flyer. Offers of Fast track properties will normally be made to the customer in the highest housing need who meet the lettings criteria.

Local Lettings Policy – Local arrangements for deciding who can apply for homes.
Local Lettings Policies can be considered where it will help to support a particular local community. Local Lettings Policies have to be approved by Leeds City Council and we have to show evidence for why we think a particular policy will be useful. This may include customer research i.e. consultation with residents who already live in the area, local Ward Members and customers on the Leeds Homes Register.
Where a local lettings policy operates, we can give preference for offers of homes to a particular customer group.
The most common type of policy is age related, for example, preference will be given to customers aged over 40.
The Council reviews all Local Lettings Policies once per year.

Total Heat - Heat Lease charge – A property subject to a Heat Lease charge as a new central heating system has recently been installed. You will be charged an additional amount to the weekly rent as follows: 1 or 2 bed - £3.23; 3 bed - £3.46; 4 bed or more - £4.06.

Communal Lift

Individual Stairlift

Level or Easy Access

Mobility Scooter Store

Resident and Tenants' Group - This symbol means that these homes are represented by a Registered Tenant Group (RTG). A representative may attend viewings with the successful customer.

Sheltered Housing

Sheltered Housing - Communal

Suitable for people with mobility needs

Through Floor Lift

Wet Floor Shower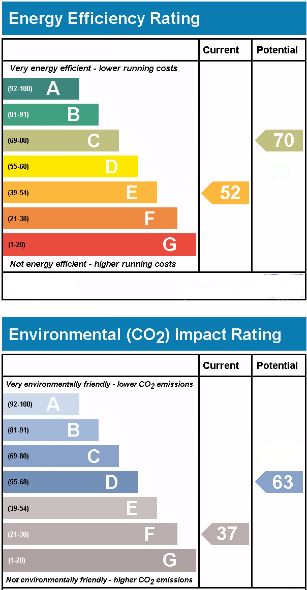 Energy performance certificates present the energy efficiency of dwellings on a scale of A to G. The most efficient homes – which should have the lowest fuel bills – are A rated. The certificate uses the same scale to define the impact a home has on the environment. Better-rated homes should have less impact through Carbon Dioxide (CO2) emmissions. The average property in the UK is rated D to E.